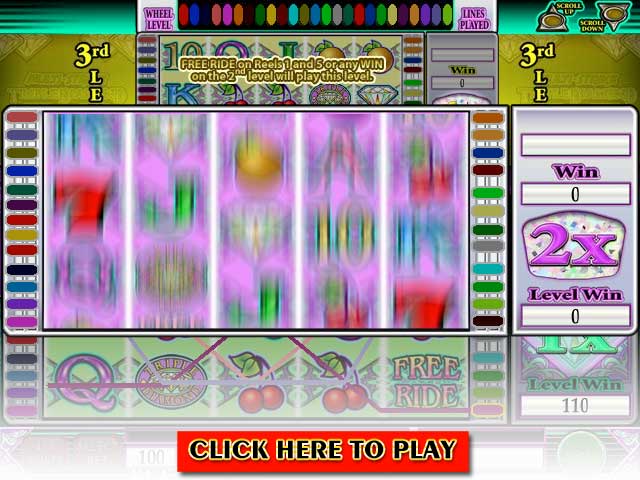 This game requires the
Shockwave Plugin
. If you are having trouble downloading the game, please visit
Adobe Shockwave Player Help
for answers to common problems. Keep in mind that our games may take some time to download depending on your internet connection.
Multi-Strike Triple Diamond Video Slots
Combining Classic Reel-Spinning Excitement with Multi-Strike Action!
Everything old is new again with Multi-Strike Triple Diamond Video Slots. It's pure gaming action with tried-and-true slot machine symbols and payouts, big time multipliers, and a top box wheel. Add in a bonus free spin round, plus a little dash of Multi-Strike pyrotechnics, and you've got a game that's all set for a exciting ride.
Multi-Strike Triple Diamond slots combines the razzle-dazzle features of Multi-Strike with the familiarity of the old standby mechanical slot machine Triple Diamond. It's a high volatility, big win game using classic symbols and payouts.
Additionally, it's a Megajackpot game, which provides the excitement of a huge top award, plus a mechanical wheel in the top box. The wheel is spun whenever the player hits a win on the top level, providing up to a 100x multiplier for a big win.
Multi-Strike Triple Diamond Internet Resources
Ready Bet Go - article by John Growchowski about Multi-Strike slots.